Google Analytics Data Sharing
This morning I logged to my Google Analytics account to check some of the stats about my websites. So I decided to clean up some old mess and I went to admin my Profiles. And, bang a huge pop up in front of me asking if I wanted to "Share my data" with Google…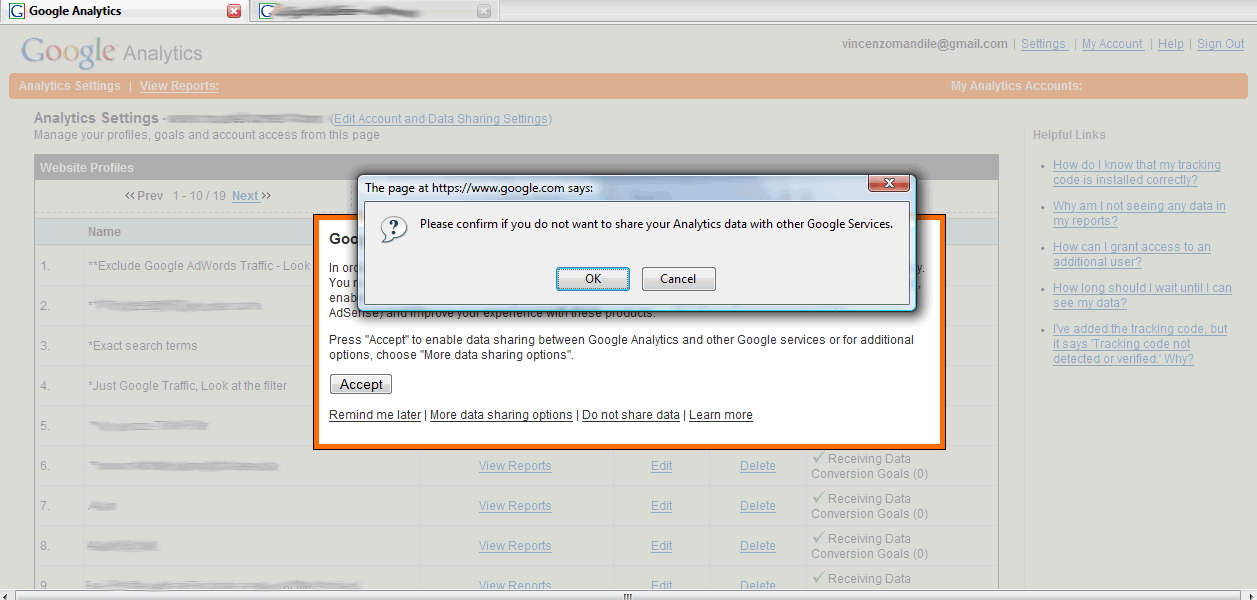 For what I remember I have been already asked about this question and my answer was NO, why I should share my strategical data with the big G?
And what kind of use are they going to do?(Here the info from the Help Center) They state Your website data will not be used to affect your natural search results, ad quality score or ad placement. Aggregate data across many customers will be used to improve our products and services. But why not? If my website is receiving loads of traffic from a "wrong" keyword and I am all happy to receive this traffic, you can easily find out and "adjust" for a better service and I will loose my traffic.
So at the moment I keep the traffic information for me (Hopefully!) and I will think to share my data with the Big G that already decide if I will get at the end of the month or not.